Exhibition "Free faces of Russian impressionism."
6.12.2016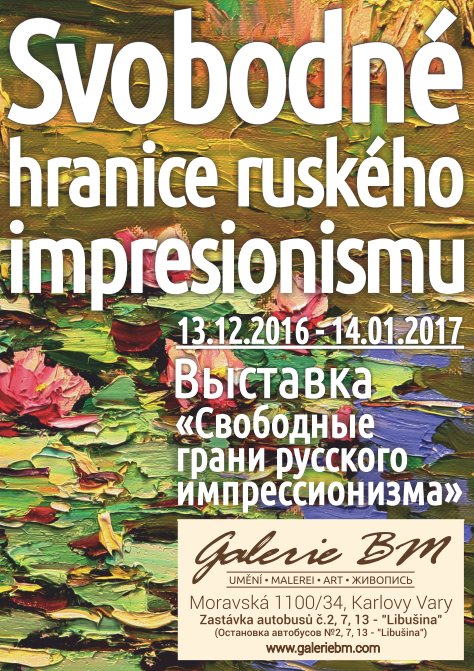 From December 13, 2016 to January 14, 2017 in the Gallery BM will take place exhibition "Free faces of Russian impressionism." The main objective of the exhibition – acquaintance of visitors with modern Russian artists, who are in their own unique language of classical impressionist painting.
The collection will include works from the gallery of the new revenues, as well as landscapes written in Carlsbad by artists Andrei Zakharov and Vasily Shikhanov who were here at the invitation of Gallery BM.
We invite all art lovers! Free admission.