«Free Faces of Russian Impressionism» exhibition hosted a meeting
12.2.2017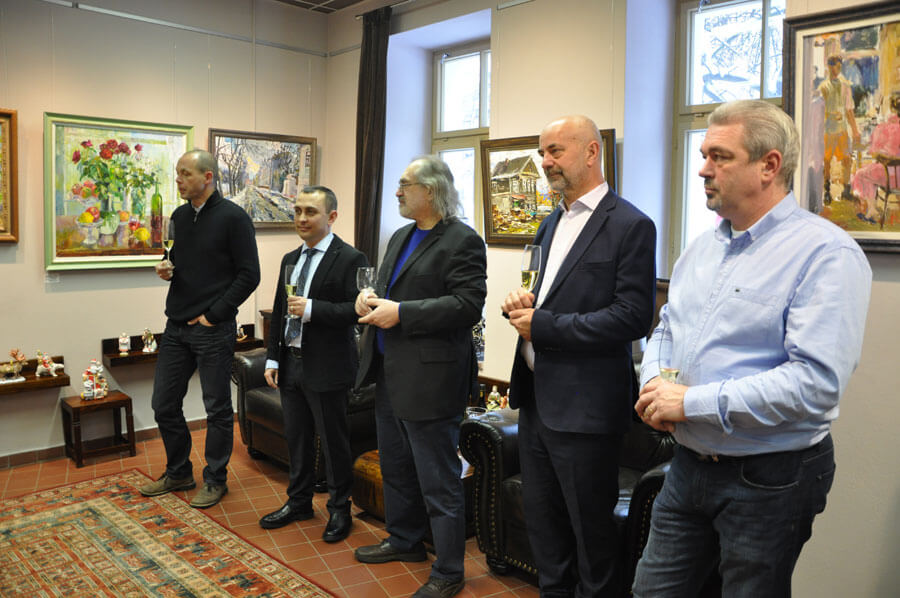 On 4 January 2017, «Free Faces of Russian Impressionism» exhibition hosted a meeting of the gallery representatives, Carlsbad city leaders and Consul General of the Russian Federation, Mikhail Nikolayevich Ledenev.
The meeting was attended by Carlsbad Mayor Petr Kulhánek, First Deputy Čestmír Bruštík, Director of Property Management Michal Riško, Director of Cultural Affairs Jiří Klsák, Municipal Councillor Jan Klíma and Review Panel member Vadim Lavrivský. As mentioned above, the General Consulate of the Russian Federation was represented by Consul General Mikhail Nikolayevich Ledenev and spouse and General Consulate Secretary Kirill Alexeevitch Popov and spouse.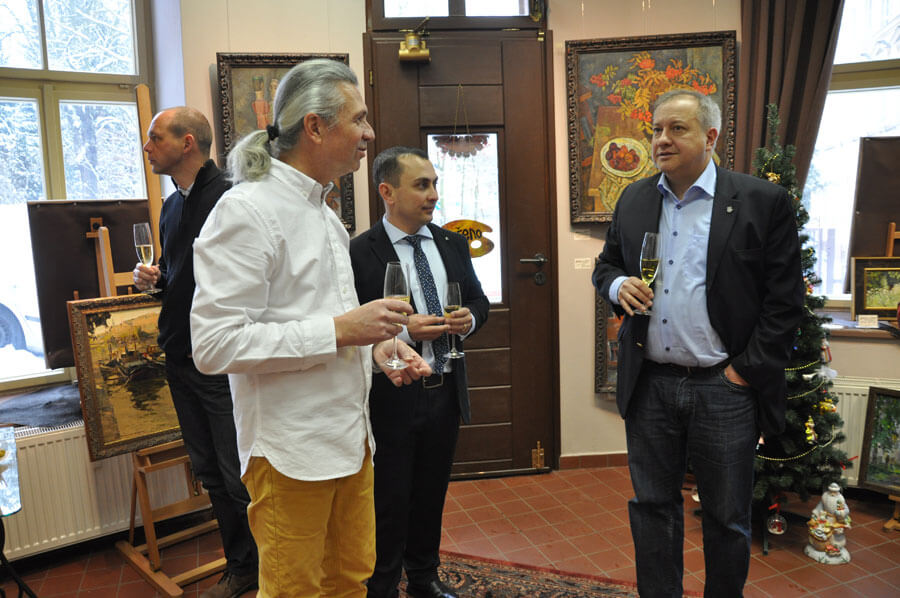 The gallery representatives introduced to their guests a notable phenomenon in the field of painting, Russian Impressionism, and provided detailed comments on some of the paintings on display.
Gallery BM is immensely grateful for the opportunity to entertain such significant audience. It has been our honour.