ART Festival 13.7. – 16.7.2023, Lysá nad Labem
20.8.2023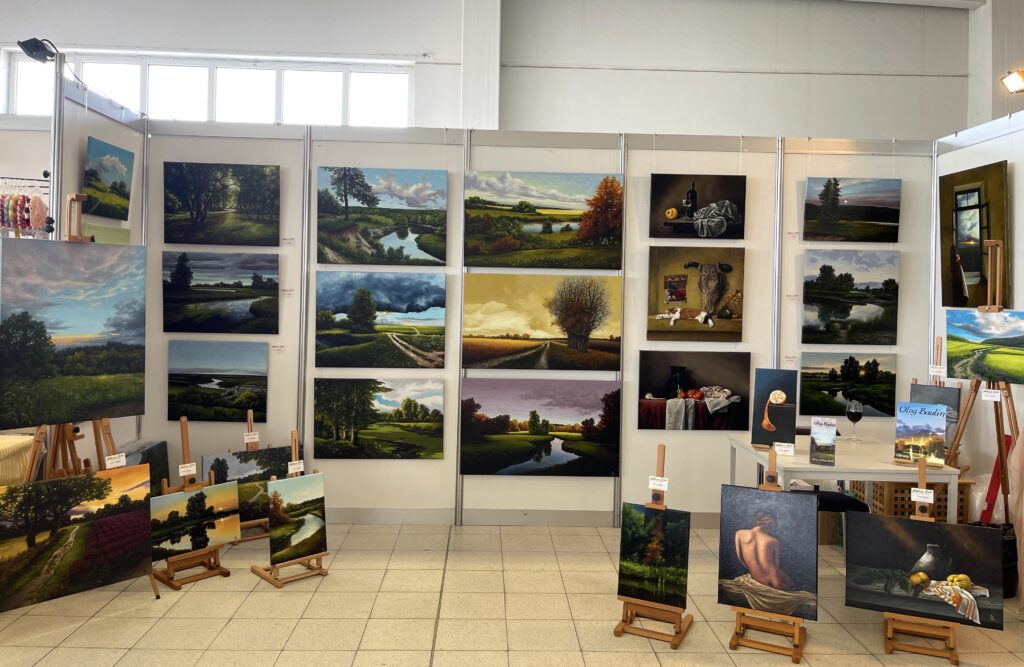 The last of the Mohicans…
As early as four years ago (before Covid), at the Art Festival in the Lysa nad Labem exhibition center, two halls were filled with paintings. There were only five artists this year.
The exhibition was mainly filled with glassware, bijouterie, woodwork, leather…
I really missed the artists and beautiful colorful paintings…
However, there were traditionally many visitors.
And there was a lot of useful and interesting communication. It was great.
And most importantly: when else can you afford to drink a glass of wine at ten in the morning? Only at the Art Festival!